E KOMO MAI!!!
Learn Photography in Paradise!
CONTACT INFORMATION: PLEASE note that email is the best way to contact us with questions about classes or how to register!
E-mail: steve@hawaiischoolofphotography.com
Phone: 808-282-2732
Happy New Year everyone! 2015 was a great year for us at Hawaii School of Photography. One of the highlights for us was the publication of our Essential Photography Workbook. We are starting 2016 with a new feature on our blog page: Hawaii School of Photography, in conjunction with Stephen Dantzig Productions, present "Lessons From the Archives!" I will use the "Throwback Thursday" format to revisit some of the shoots, images and projects that were influential in my development as a photographer and educator. I hope that you enjoy these weekly tidbits. As always, please email me with any questions or challenges you are facing and those questions might become the basis for a newsletter piece and/or new article. Mahalo!
Studio Lighting Workshop–Mahalo Phaedra!
Are you confused by the new camera you got for the holidays? Do you want to improve your lighting skills…or begin to tackle Lightroom and Photoshop? We can help!!! See our current list of workshops and classes (January through June 2016)–Now with smaller maximum class sizes: Click HERE! and then BOOK YOUR CLASSES HERE: http://www.hawaiischoolofphotography.com/book-online/
(See below for promo images of our Spring 2016 class line-up!)
Click to "Like" us on Facebook!
Mahalo Honolulu Awards Program and  US Trade & Commerce Institute (USTCI)!
"Hi Steve,
Thank you for conducting your  "New DSLR" class.  I learned a lot! As a retired teacher, principal and faculty member at the UH College of Education, I could see how you apply many of the best practices for effective teaching.  Using analogies like windows, blinds, and doors  in a room, having your classic Canon camera to demonstrate f stops, allowing us to practice what we just learned in the garden park, all helped to make it easier to understand iso, f stops, shutter speed and white balance.–Fran"
<—Our NEW book and FREE eBook is now available! Click HERE for more details and to register for your free eBook.
Mahalo to all the YELP reviewers for your Five Star reviews. Your confidence in us is truly appreciated.
Hawai'i School of Photography is FIVE years and over SIX HUNDRED students strong! Mahalo, salamat, arigato, gracias, danke…THANK YOU for your support and trust!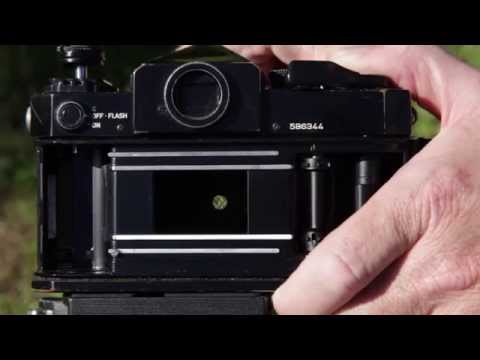 ALOHA and welcome to Stephen Dantzig's Hawaii School of Photography! We are Hawaii's only full service photography school that is devoted to commercial photography. Hawaii School of Photography has a program/course for you whether you want to learn how to take better photographs with your point and shoot camera, further develop your understanding of more advanced camera mechanics, learn basic lighting techniques, or advance yourself as a professional photographer. We  provide opportunities for you to learn photography in studio or on location here in Paradise as well as offer on-line courses and books/ebooks. You will also find Photoshop lessons, tutorials and courses here. Please follow the Classes drop down menu for a quick guide to beginner, intermediate and advanced workshops! Please check individual class pages for tuition information. Mahalo!
Joan Dantzig and I proudly announce the release of our new book "The Essential Photography Workbook: The Beginner's Guide to Creating Impressive Digital Photos" and the FREE eBook supplement "The Essential Guide to Using Flash!"  Mahalo! Cover photos: Joan Dantzig, Steve Dantzig and Max Brunk. Cover Models: Ashlee Ann and Katrina. Flash cover models: Joan Dantzig and Naomye Leiza. Click HERE for more details and to register for your free eBook.
Welcome AMAZON LOCAL, LIVING SOCIAL AND GROUPON members!! Please click on the DEALS tab above for instructions on how to redeem your certificate
Mahalo for asking for our students to photograph your event. Hawaii School of Photography takes great pride in teaching our students the skills needed to create beautiful images for personal and/or commercial use. We also teach our students about running a successful photography business. Any of our students who are ready to shoot your jobs have their own businesses and fee structures. I will be happy to forward any inquiries on to them with the understanding that they will share their fees and policies for conducting a photography business. Hawaii School of Photography offers no guarantee or warranty and accepts no liability for the work requested from or completed by our current or former students. The faculty of Hawaii School of Photography are also available for commercial shoots.
PLEASE NOTE THAT THERE IS A 24 HOUR CANCELLATION POLICY. NO REFUNDS FOR CANCELLATIONS WITH LESS THAN 24 HOUR NOTICE. TUITION IS NON-REFUNDABLE ONCE CLASSES BEGIN. MISSED CLASSES IN MULTI-DAY COURSES MAY BE MADE UP IN FUTURE SESSIONS.
Hawaii School of Photography now accepts Visa, Mastercard and American Express!
Gift Certificates are now available in the bookstore!
SALES ON ONLINE COURSES, BOOKS, EBOOKS AND GIFT CERTIFICATES ARE FINAL.
"Hi Stephen! Thank you again for the wonderful class today! I learned so much about my new camera and I cannot wait to practice the new skills! I look forward to signing up for more classes with you. Thank you. –Haneen" (So You Just Bought a New DSLR/SLR, Now What?)
Spring classes (see classes drop down menus for dates, details and tuition information. Use the Book Online tab to find and book your class!)

Do you need gear for a class? Are you coming to O'ahu and need equipment for your shoot? Hawai'i Camera Rental is the place to go! Josh and his crew are super nice and knowledgeable…and they have a first class inventory that rivals the best rental shops in Los Angeles.
Models (from top down): Ashlee Kozuma, Katrina, Joan Dantzig, Sharon Sanchez, Angelika Marr, Kaitlyn, Tasha Johnson, Angelika Marr, Thalia Ng, Lyndsay Chambers, Anna Easteden, Kat, Stephanie Reibel, (Skip), Naomye Leiza, Tasha Woodfall, Marisa Kellett, Kat, Sanna, Nikki, Monica Ivey, Kat, Apryle.
"Hi Steve,
I wanted to let you know that I really enjoyed your class!  I have to admit I was a little skeptical about this class before attending.  My very nature is to always have low assumptions unfortunately (The opposite of my wife).  I have to say that I was pleasantly surprised by your comprehensive knowledge about photography, and your ability to convey the fundamentals to us.  Your description of how the light is bent by the glass in the lens and how that interaction with the aperture affects the depth of field really made a lot of sense to me.  For me the most important thing was to understand how the light meter system worked on my camera.  I head no idea how to adjust both the aperture and shutter speed in manual mode on my camera until you explained holding down the plus/minus button while turning the dial (Nikon).  I will be shooting in manual mode a lot more often now!  
Again, thanks for the great class.  I might try to take one of the other classes you offer in the future!
Respectfully,
Jess Williams